Early in May a new flatmate came to live with me: Josephine!
I waited long for this to happen and can't tell how glad I am to finally have her with me. Her arrival was heralded by fire and the smell of many burned things and like thunder and lightning she entered her rightful place here.
Enough introductions, I'd like to present Josephine to you: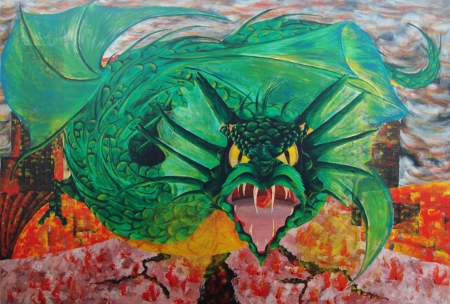 Before I close this post, I'd like to thank An-U (German homepage), the artist, for painting this awesome piece of art!